NORDA ASA: ANNUAL REPORT 2012
09. April 2013: NORDA ASA refers to press release this morning regarding approval of NORDA's annual report for 2012. Please find enclosed the complete annual report for 2012.
The annual report is also made available at www.nordasa.no.
For further information, contact:
CEO Frode Westvold, phone: +47 92423561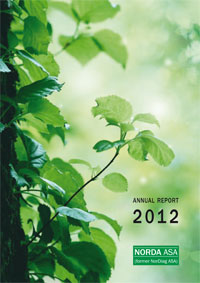 Read the notice in Norwegian here.